Awaken your wanderlust and allow yourself to explore our MESHKI Escapade collection. Our design team has curated an exhibition of styles that feature lush fabrications, bold prints, and irresistible earthy tones to inspire your next adventure. Wear a suede look to your next horseback adventure in the mountains, or pack a sultry statement dress for a night out in Los Cabos. Whether you're planning a staycation retreat at home or an exhilarating escape to the unknown, bring MESHKI along with you and let's create some unforgettable moments.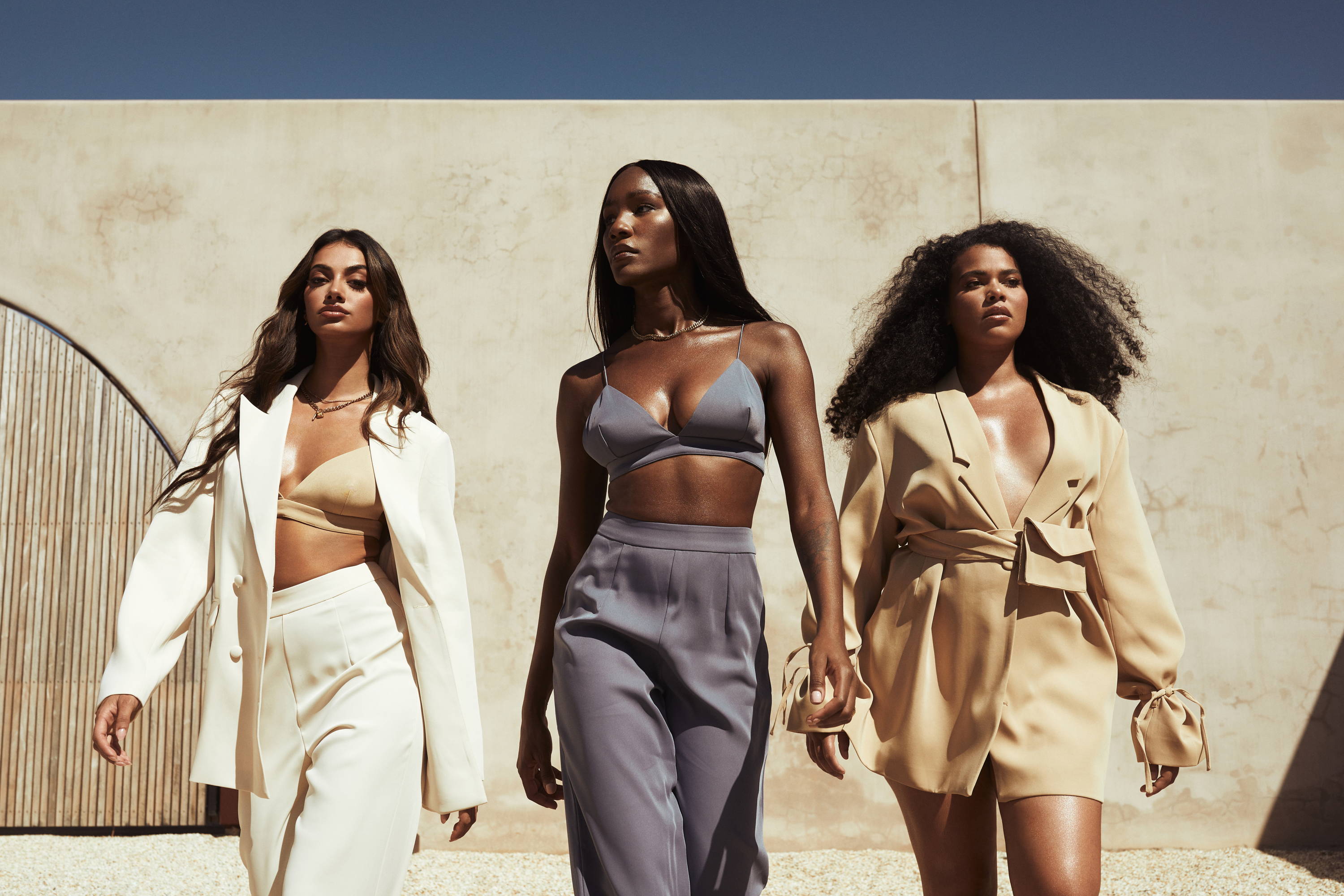 With a suitcase packed with refined knitwear and elevated suiting designs, where are you running to? You're headed for a metropolitan adventure. The exhilarating pace of the city streets is an adventure of its own. Good thing our latest drop of knitwear and suiting can keep up. Featuring essential knit styles with a stylish ribbed look, you will feel your most comfortable self while you walk down 5th Avenue or take a stroll through Central Park.

We're also releasing a fresh drop of suiting in new neutral colours perfect for feeling like a boss at the top of the Empire State Building or hailing down an iconic yellow cab. Both essential and exciting, our latest Runaway drop is designed to feel confident and stylish. So when you are running out of your comfort zone, you can take it (and your outfit can, too.)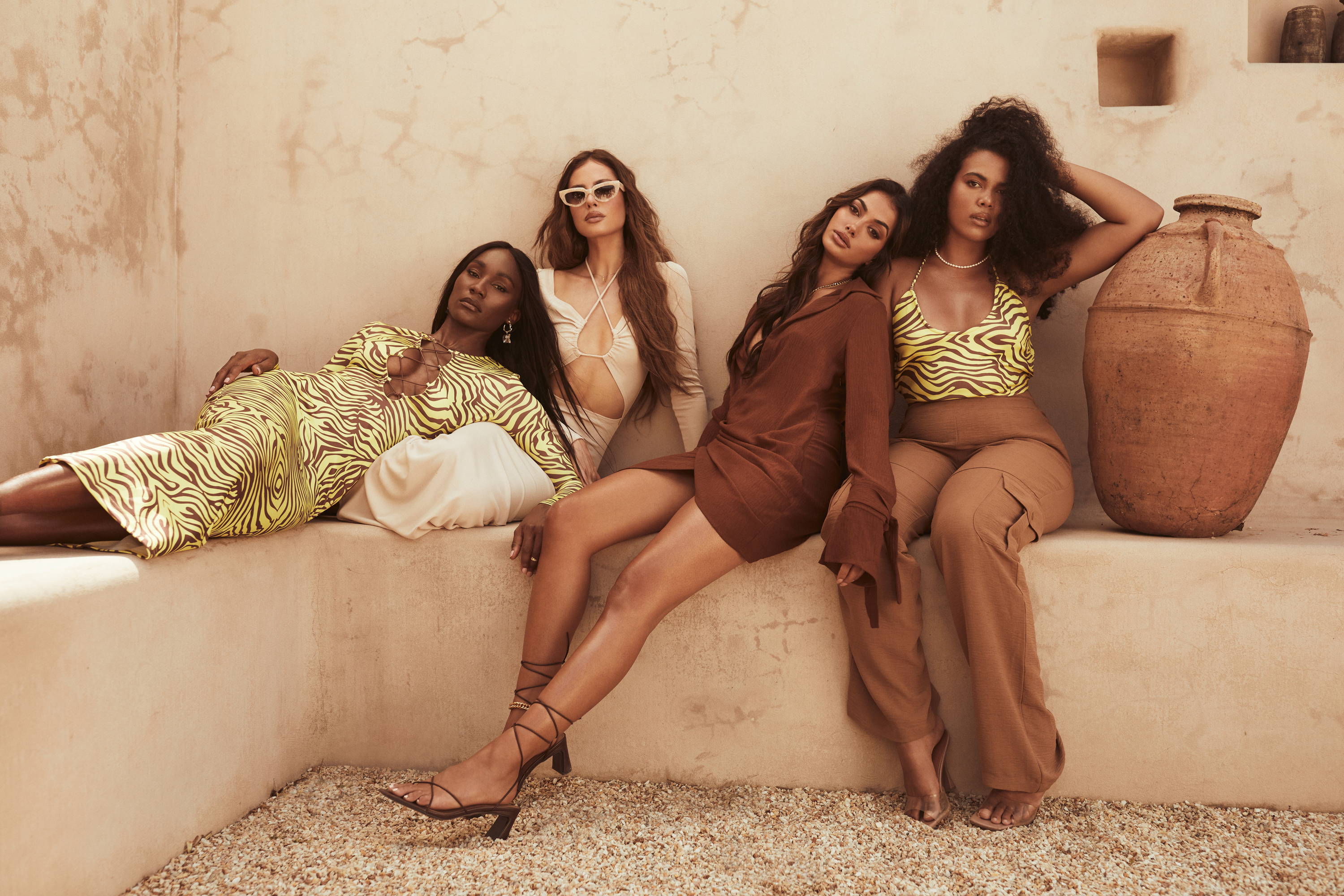 For those out trying to find adventure, you've arrived at your destination. Our latest Vagabond drop is for our wilderness voyagers looking for something to satisfy their wanderlust cravings. This collection features a statement lime and chocolate print perfect for turning heads dropping jaws. We've also included crinkle fabric pieces in a utilitarian-inspired design perfect for when you want to take charge of your next escapade. Just like your next venture, there's not a single dull moment.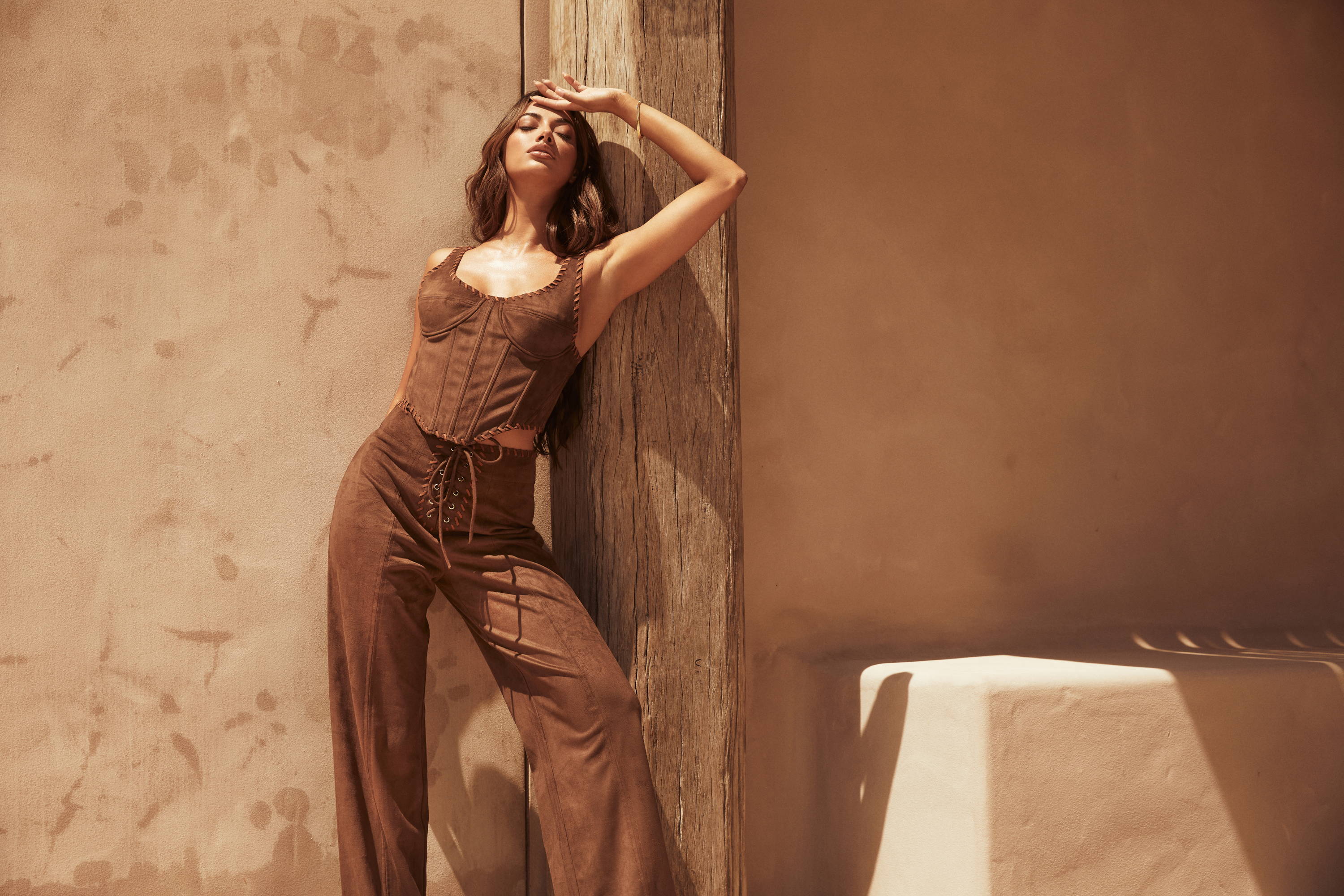 For those that love to explore the limits of their comfort zone, take a dip into our latest drop of trending utilitarian suede styles and knit dresses with contrast binding. Our suede fabric feels comfortable against your skin and comes in statement pieces like our corset and wide-leg pants that are perfect for wild-west adventures. This drop also features comfortable knit dresses that form, hugs and flatter your body and will last through plenty of adventures.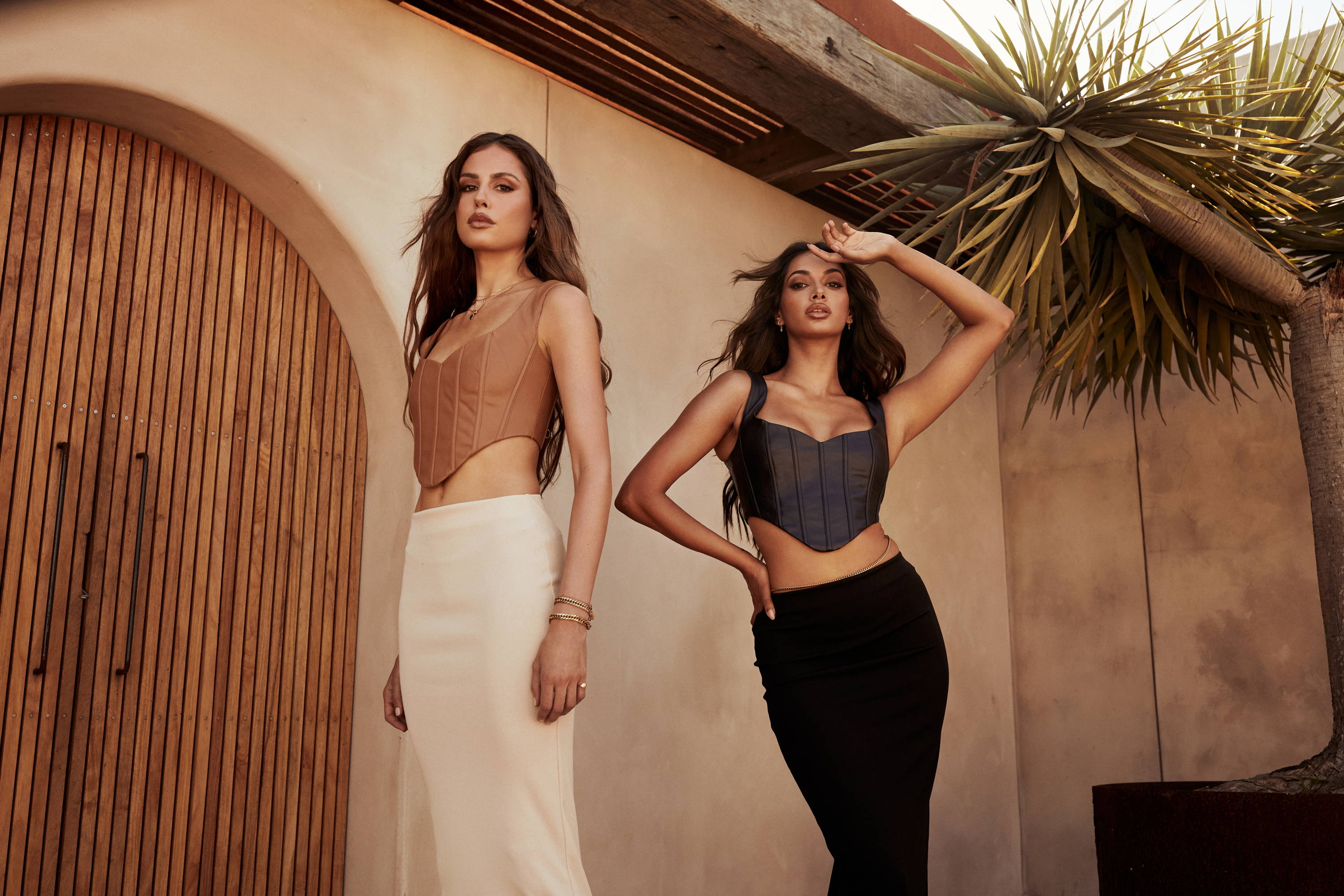 In our latest drop, explore the depths of PU leather and linen, and you're guaranteed to uncover some treasure. We have more essential PU styles that will become staples in your closet for your wintery ventures. Lastly, our design team have also included a collection of dreamy linen styles perfect for those balmy summer nights. Our range of breathable linen tops, bottoms and dresses feature a refreshing palette perfect for all your summer escapades. Wherever you drift off to for your next trip, bring MESHKI along with you.

Don't miss the latest drops
Sign up below to be one of the first to know.